ABOUT JEFF KLEIN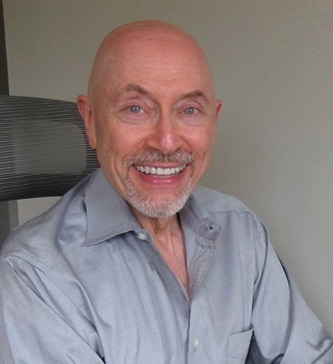 Jeff Klein is a Senior Technical Writer, in addition to producing Computer-Based Training (CBT) eLearning video tutorials. He is the only technical writer to have been honored with the prestigious Clio Award.
Originally from Bronx NY, Mr. Klein earned a Bachelor of Science degree in Communications at City University of New York, with a minor in computer science. Soon after, he was appointed Music Producer at D'Arcy Advertising (formerly Benton & Bowles) working on campaigns for Procter & Gamble, Texaco, Hasbro, Gillette, and General Foods.
Mr. Klein relocated to Los Angeles to compose and produce audio and music on projects for ABC, NBC, Disney, and Fox. While in Nashville he helped Powell Building Group with documentation for construction of Nissan Stadium, home field for the Tennessee Titans. During that time he co-founded JONA, a non-profit organization created to service the community, and built the website for the preeminent high-risk obstetric practice Maternal Fetal Group.
In 2002 he returned to California and obtained a Secret Clearance while working at CSC as a Technical Writer/Editor, taking on responsibility for manuals and user guides in support of
F-14 fighter jets for the U.S. Navy. At Physical Optics he was the liaison between SMEs and support staff, as well as editing government proposals for the company's fiber optic products. Contracts followed at Boeing, DIRECTV, Astronics, and L3Harris.
After moving back to the East Coast and settling into the DC Metro area, he helped the Smithsonian with their tech support documentation before working with Fortune 500 companies such as Northrop Grumman and CenturyLink. For Northrop's Aerospace Division he produced CBT eLearning tutorials for their bid proposal system. CenturyLink hired him to work on critical aspects of their proposals for the GSA, UNICEF, the Senate, and FEMA. Most recently he worked on Vibrent Health's security system information, in conjunction with the National Institutes of Health (NIH) and its Precision Medicine Initiative.
In keeping with the spirit of volunteerism and giving back to the community, Mr. Klein has served as a mentor with Best Kids, a nonprofit mentoring program that empowers youth in foster care. For Learning Ally he has read audiobooks for the blind and children with learning disabilities.